How to Fight the Top 4 Problems Your Plumbing Causes the Ecosystem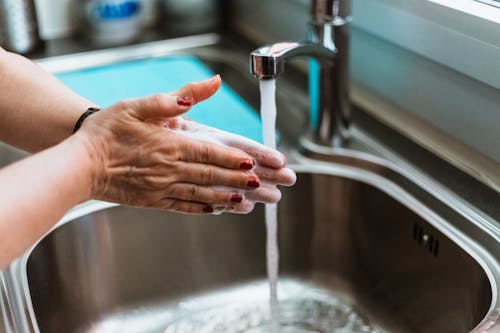 You already do your part for the environment by choosing energy-efficient appliances and reusable household goods, but have you considered the environmental footprint of your home's plumbing system? The top four plumbing issues that can wreak havoc on the ecosystem include water wastage, overuse of water, chemical pollution and garbage accumulation from discarded plumbing materials. If you want to green up your pipes, here are four simple ways to counteract these problems.
Lower Your Flow
One of the easiest and most effective ways to curb water wastage in your home is to install low-flow faucets, showerheads and toilets. Are you worried about getting all the shampoo out of your hair? Today's low-flow technology is miles ahead of those trickling faucets you remember, so you won't even notice the difference. The best part is that reducing water wastage not only helps save the environment but also saves money on your monthly utility bills.
Recycle Greywater
Overusing water resources is a growing problem, and outdoor usage, such as watering your lawn or garden, accounts for between 30 and 60 percent of household water usage. However, you don't have to say goodbye to your lush lawn if you want to save water. Use water that would have otherwise been discarded to water your grass or garden with a greywater recycling system.
Avoid Chemical Drain Cleaners
What do you do when your drain is clogged? If you're like most people, you reach for a bottle of drain cleaner. Although drain cleaners can bust up clogs quickly, the harsh chemicals they contain end up in lakes and streams where they can upset the PH balance and poison wildlife. Most plumbers recommend trying natural methods like baking soda or a plastic pipe snake to bust up a clog and calling in the professionals if that doesn't work.
Choose Eco-friendly Materials
The pipes that carry water to your faucets and fixtures can also cause a problem for Mother Nature when they wear out and get discarded. If you're installing new plumbing, choose materials that are durable and recyclable. Although the price tag is high, you can't do better than copper pipe. Not only does copper last forever, but it's also recyclable and better for your health than plastics, which often contain potentially harmful chemicals like BPA.
Remember, keeping your plumbing in good condition is also essential for protecting the ecosystem. Poorly maintained pipes can leak and waste water or contaminate important water sources like groundwater, lakes and streams. Most importantly, be aware of how much water you are using as well as what you are flushing down your drains.