The 7 Days Of Garbage Project
Have you heard of the 7 days of garbage project carried by Gregg Segal? It is as interesting as it sounds! Despite just highlighting how much Americans consume in a week's time, it also raises awareness of how our rubbish affects the environment. After all, no one wants to lie in their own trash like this, right? Someday we may have to, if we don't cut pollution.
Here is an interesting fact - the average American produces around 4 lb (nearly 2 kg) of rubbish everyday. The figure has doubled since 1960s. A single person, therefore, produces 14 kg a week, or roughly around 728 kg a year. A family of four thus, produces around 2912 kg (nearly 3 tons) of waste a year. When Gregg Segal found out about this disturbing rate at which we swamp our planet earth, he came up with "7 days of garbage". He hopes he can expand his project, shoot different locations and help people understand how pervasive clutter and garbage is and how important repurposing and upcycling are. He wants to show people that most of their clutter is unnecessary, anyway.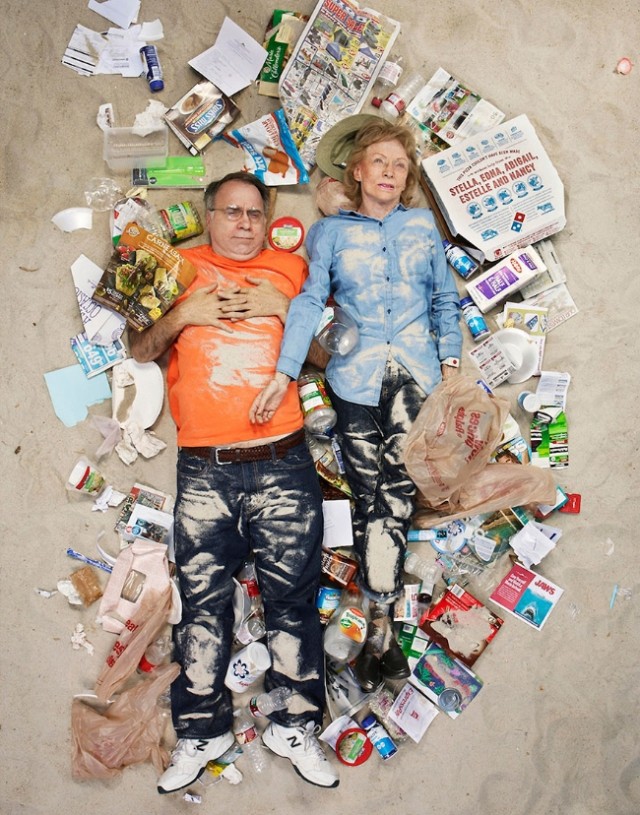 Gregg says some of the participants volunteered because they believed the cause is worthwhile and others endured the shootings for monetary benefits. Either way he got different people from a variety of socio-economic and ethnic backgrounds. He even participated with his own family, because in his own words he believed: "we are all a part of the problem"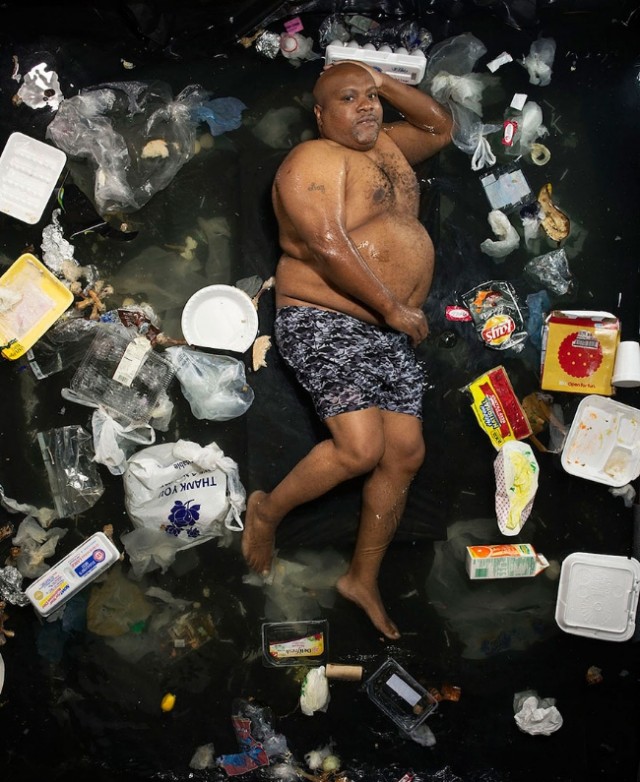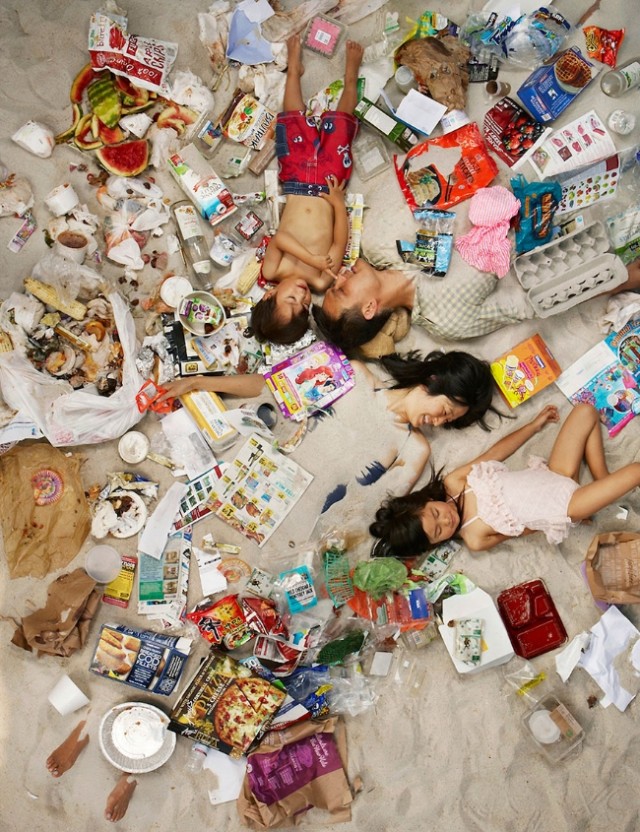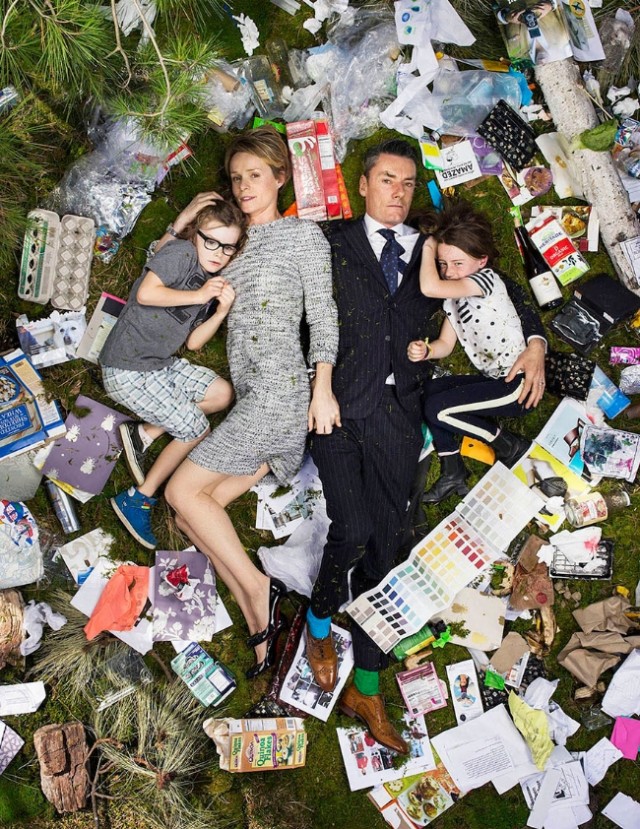 And if Gregg's project can't inspire you here are a few more thoughts. According to professional carpet cleaners there is no cleaning a cluttered home. Clutter stands on the way of performing elementary tasks effectively. It stands on the way of having a productive day and puts pressure on the individual. In fact, de-cluttering might help you conceive, as according to Fung Shui when you have clutter, you have a leakage of energy.