Low-E and Treated Windows - Why Should You Invest?
There are a number of different ways you can conserve energy in your home, but one of the most effective ways is to invest in Low-E windows and even different window treatments. Like many other energy conservation efforts, these changes require a bit of an investment upfront; however, the payoff down the road is well worth it. Low-E windows are an innovative product that just recently became available on the market while window treatments have always been an option for regulating the temperature of your home. Consider the benefits of these treatment options, and decide what works for you.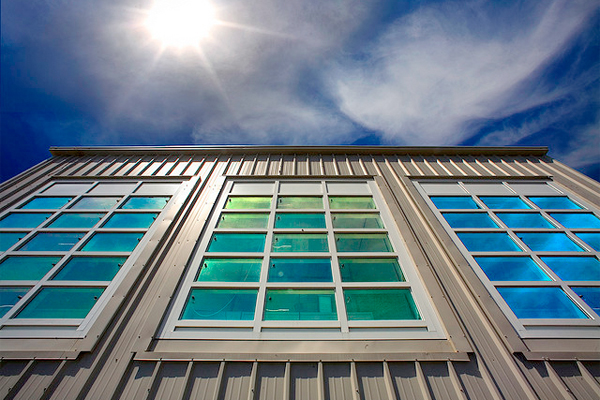 Low-E Glass
Low-E or Low-Emissive glass is a type of window glass that has been treated with a special coating to support energy conservation. The treatment is typically an invisible metal or metallic oxide coating that creates a surface that reflects heat but still allows light to pass through.
To measure the energy efficiency of the window glass in your home, the heat that passes through is measured by the U-factor or ultraviolet light. The lower the U-factor is, the more energy-efficient the glass is. If too much of this ultraviolet heat enters your home, it heats it up and causes your air conditioning bill to go up. Conversely, Low-E glass reduces the heat lost through your windows during window. Loosing less heat means that you'll pay less to keep your home warmer.
To get the most out of your Low-E glass, you need to consider how the pains should be installed. If you live in a warmer climate, install the pane so that the Low-E coating is toward the outside of the window to block the sun. However, if you live in a colder climate, adjust the installation so that the Low-E coating is applied to the inside of the window and holds heat in. These installation techniques ensure that your windows will be as energy-efficient as possible.
Window Treatments
There are additional options that can also contribute to the energy efficiency of your home. While most people consider window treatments and coverings strictly decorative, they can actually contribute a great deal to energy savings. As you consider your window treatments, be sure to carefully weight your options to select treatments that can reduce heat loss in the winter and heat gain in the summer. Some of the most effective custom window treatments include awnings, blinds, and draperies.
Awnings can provide significant energy savings. Attached above south-facing windows, awnings can reduce solar heat gain by up to 65 percent. Used on west-facing windows, the gain reduction is roughly 77 percent. Consider installing an awning that covers one window or the entire side of your home to get the biggest benefit.
Interior and exterior blinds are another great option for increasing energy efficiency. Interior blinds offer slightly less protection from heat loss; however, they reduce heat gain by nearly 45 percent. Use these systems to control light and ventilation and to block direct sunlight. Exterior blinds are also effective for reducing heat gain. You can manipulate this type of blind to block the amount of light flowing through to reduce additional heat.
Draperies also offer protection against heat loss and gain. If this is a conservation effort you plan to implement, consider the type of fabric you select. Medium-colored draperies with a protective plastic backing can reduce heat gain by 33 percent and heat loss by up to 10 percent when drawn at the appropriate times. For maximum efficiency, attach the drapes so that they reach from ceiling to floor and overlap in the center. You may even consider attaching Velcro to the sides nearest the walls to create a seal.
The type of windows you have as well as the window treatments you use can contribute significantly to the energy efficiency of your home. To reduce heat gain and loss, consider installing Low-E glass and selecting appropriate window treatment options for your area. Either way it will be an investment with a great payoff in the long run.