Organic Farm Startup: Things to Consider
In this day and age, the demand for nutritious, wholesome food has never been greater. Organic farms are sprouting across the globe, providing their families and communities with a constant supply of fresh produce. The export market potential is high as well, which means organic farmers have a chance to own a thriving business that transcends the borders of a local community.
Starting and running an organic farm business is not a walk in the park, though: one has to grasp many factors such as a business plan, funding, machinery, soil, storage space, etc. This is to say that it is best to plan ahead, tread carefully, and go one step at a time.
Identify your goals
First off, you need to set emotions aside and get your priorities straight. Do you want to contribute to the environmental movement, launch a highly-profitable business, help the community, or just earn enough money to live on? Define organic farm goals and let them serve as your guiding light. Establish values you are going to uphold, as well as personal objectives. The next, more concrete step is assembling a business along with a first-year plan. These documents will steer your day-to-day hustle and long-term aspirations.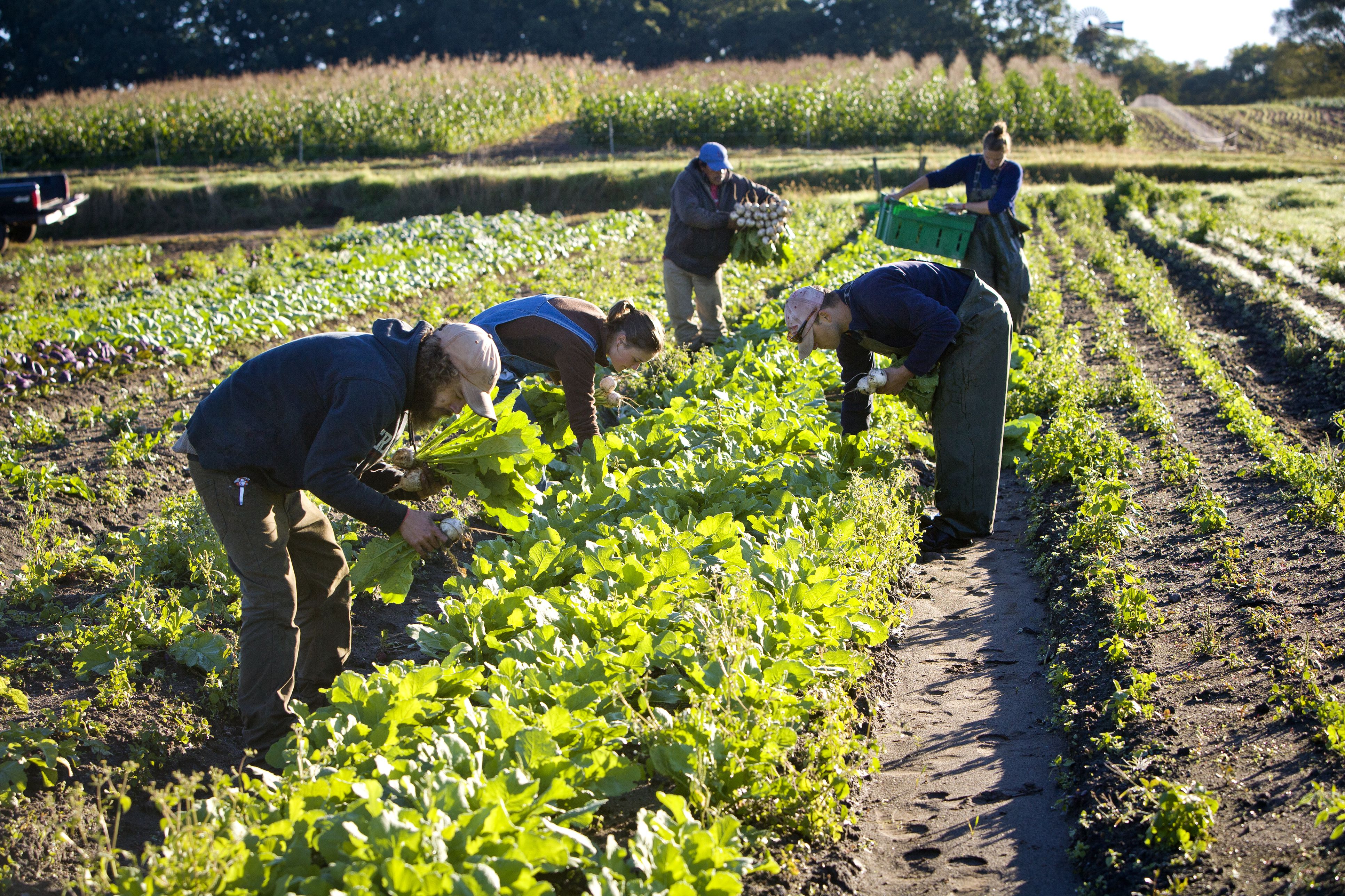 Test the waters
It all starts with the process of obtaining the land and getting to know it: how big and fertile is it? Bear in mind that in order to receive USDA organic certification, for instance, the land has to be free of pesticides and synthetic fertilizers for a period of three years. Factor in elements such as water availability and access because you need good drainage and good-quality water for irrigation. Make sure you can source the livestock and locate organic seeds and starts. The abundance of small game encourages farmers to raise free-range chicken, cattle, sheep, and pigs.
Find your target market
Do the market research and identify your target customers. People interested in organic products tend to be more educated, affluent, and environmentally conscious. That is why many organic farms gravitate towards areas around urban centers. In any regard, the proximity of buyers is of the utmost importance. Therefore, see if they are in your neighborhood or whether you would have to dispatch your products miles away? Whatever the answer is, you have to ensure that there is a real need for your products, and ideally, a limited competition.
Build storage space
Ample storage space plays a vital role as you have to preserve food until the moment it is sold. It also enables you to easily load, unload, and dispatch products. So, assess your storage needs, decide whether you want bulk or bag storage, and build a facility. Be clear on what the exposed peripheral structure area per unit is. Pick building materials carefully and see if you can integrate flexible and innovative solutions. For instance, structural steel dairy sheds are designed to ensure adequate ventilation, efficient management and maximised cow comfort for optimal milk yields.
Settle financing
To get operations off the ground, one has to address the financial side of things. The investment needed here is higher than with non-organic farms, but if you can help it, avoid borrowing money. In recent years, debt has laid waste to numerous organic farms. It is preferable to start small, but with your own savings piled up. Of course, the decision in this department ultimately depends on your ambitions and whether you aspire to run a family farm, a small-scale operation, or a huge farm that caters to national or international market.
Choose your produce
Last, but definitely not least, you must decide on what to grow. At this point, you have freedom, but only to an extent. Never lose sight of the feasibility of certain products that you evaluated in the market research stage. Also, remember that farming is hard work. What makes your life easier is growing what you like. Filled with passion, you can get through the toughest of days and overcome any challenges on the road to success. It pays off to invest in marketing your products as well, so don't skimp on this activity once you set the wheels into motion.
Sow the seeds of success
Organic farming is a gratifying career choice that holds much promise in today's market. At the same time, this endeavor is not something you can afford to take lightly.  You need to plan for a successful business from the ground up. So, make certain it is realistic and viable, and not just something you dearly dream of. Set your financial house in order. Get the necessary licenses and permits. Design and build your compound. Come up with a continuous flow of goods in the market and reap your rewards.