Green Lifestyle: 5 Home Services That Are Becoming More Eco-Friendly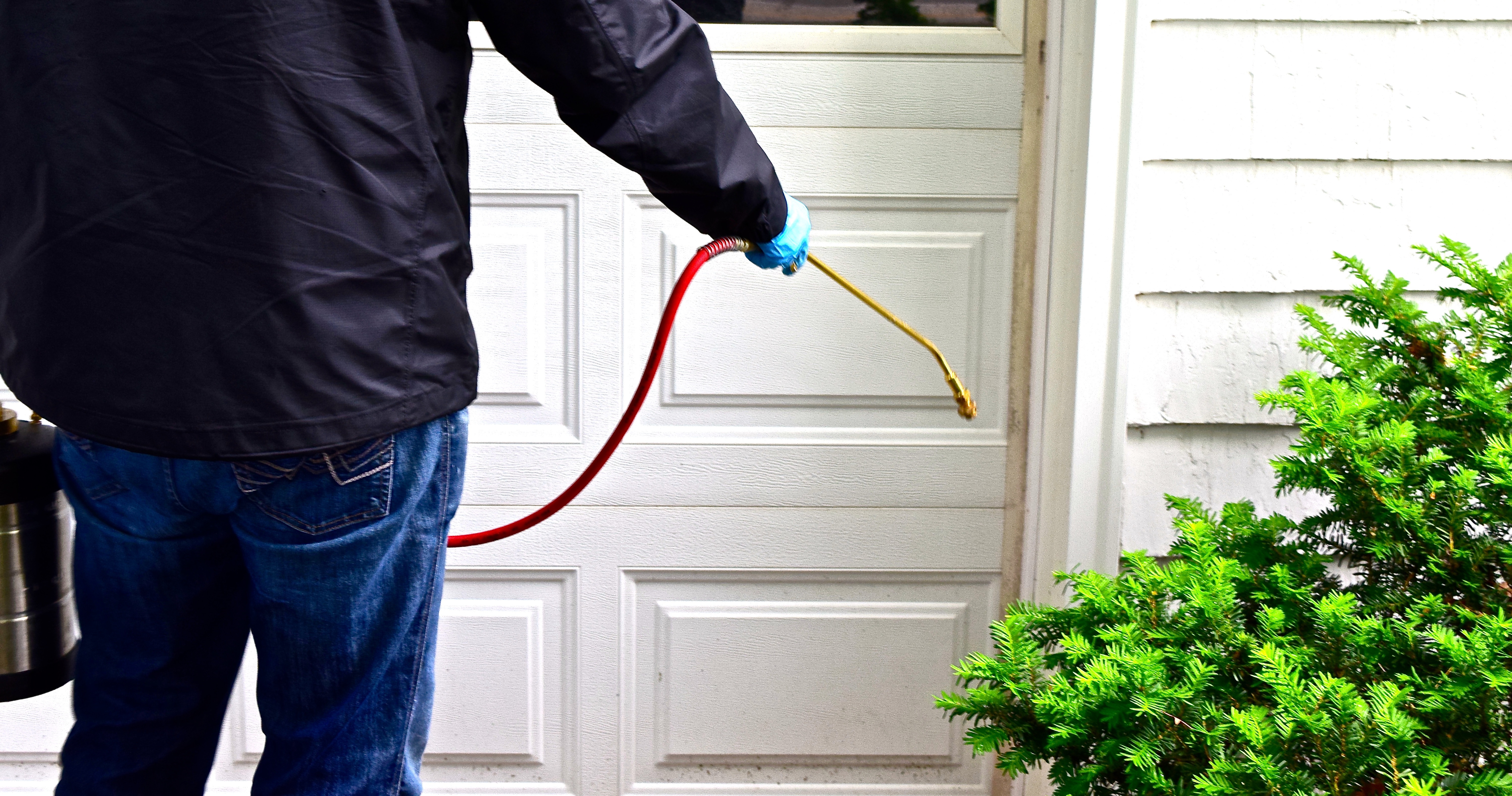 Thank you for your desire to adopt a green lifestyle! Our Earth isn't getting any younger. While some environmental damage is reversible, lethal diseases and animal extinction are not. Here are five home services increasingly turning green.
Landscaping
Eco-friendly commercial landscapers use methods that save water, eliminate harmful chemicals, protect wildlife, and reduce pollution of soil, water, and air. They also minimize maintenance.
Water Conservation
Fountains and waterfalls are refreshing landscape elements. Landscapers install fixtures that recycle water. In plantings, crews group vegetation with similar water needs into separate zones. They also use drought-resistant native vegetation. Having adapted to local conditions, these plants require less water and care. Ground covers, in particular, reduce evaporation from bare soil.
Landscapers also save water by installing automatic sprinklers with rain sensors. Controller devices further adjust watering according to the seasons. Or a landscaper can manually adjust a sprinkler system every other month. To minimize water loss through evaporation, technicians program sprinklers to activate in the early morning.
Alternatively, you can have a landscaper replace natural grass with synthetic turf. Quality artificial turf has the same lush appearance and soft texture of live grass. Plus, you avoid the maintenance requirements of aerating, watering, mowing, fertilizing, weeding, and edging grass.
If you keep a garden, landscapers can install a drip irrigation system. Water droplets ooze through perforated hoses, directing water to plant roots. Overhead sprinkling wastes water by delivering it to plant surfaces, where it quickly evaporates.
Spreading mulch over bare soil conserves water, inhibits weeds, and reduces erosion. A landscaper can offer you several mulch options, such as wood chips, bark, gravel, coconut fiber, and recycled tires. Eco-conscious landscapers source wood mulch from pruned branches and bark.
Eco-friendly landscapers also help the environment in the following ways:
Pest Control. Native plants are more resistant to pests than foreign species, reducing the need for pesticides. They also attract beneficial insects and birds that eat harmful bugs. Eco-conscious landscapers use organic insect oils to kill pests in their young stages. Natural systemic soil drenches target pests, leaving the ecosystem unharmed. Plus, they only need to be applied once yearly.
Fertilization. Chemical fertilizers are high in phosphorus which leaches into groundwater, lakes, and streams. Phosphorus is toxic to aquatic life. Phosphate-free fertilizers eliminate this risk. Organic fertilizers release slowly and last longer than chemicals. They activate soil microbes, fighting off disease and improving soil health. One type of organic fertilizer used is untreated, composted grass clippings.
Pest Control
Pest control companies like American Pest Control Inc are taking a holistic approach to eradicating insects, using nontoxic chemicals and practices. Employing a dual strategy, they address both infestations and their causes.
Pheromone Traps. Pheromones are compounds insects secrete, by which they communicate. Synthetic versions of these chemicals are applied to lures, drawing pests into sticky traps.
Fly Lights. These devices use ultraviolet light to attract flying pests to a glue board. On sophisticated models, you can vary the UV output, from 25 to 100 watts.
Sticky Boards. These traps have adhesive surfaces to which crawling insects stick. Technicians place sticky boards in hot spots where pests congregate.
Insect Growth Regulators (IGRs). These synthetic proteins thwart or inhibit insect life cycles. Since pests don't reach maturity, they can't reproduce. IGRs are specific to insect species. For example, one designed for fleas prevents eggs and larvae from reaching adulthood. A roach IGR makes it impossible for the bug to shed its exoskeleton, a necessary stage in development.
Repellents. Natural dusts contain pyrethrum flowers and silica. When pests contact these substances, their bodies desiccate. Repellents target ants, silverfish, fleas, cockroaches, and bedbugs.
Sanitation. The goal is to hamper insects' access to food and water. Try to clean up spills promptly, keep lids on trash containers, and regularly remove garbage from your property. Also, eliminate sources of standing water, and repair roof and plumbing leaks.
Maintenance. Ensure that screens fit tightly and windows and doors are securely shut. Weather stripping helps. Close cracks in your home's exterior with weather-resistant sealant.
Carpet Cleaning
Companies typically use toxic chemicals, releasing fumes and leaving residues. Since we're exposed to them through our noses, mouths, skin, and eyes, they enter our bloodstreams. Side effects include dizziness, nausea, and fatigue.
Some solvents are potentially carcinogenic for the kidneys, liver, and central nervous system. Additionally, rinse water with poisonous chemicals is dumped into drains, killing our soil, streams, rivers, and oceans.
Eco-conscious carpet cleaners use natural products, such as extracts of grapefruit, lemon, and orange. Carbonating bubbles lift soil from carpets. These products are free of noxious chemicals, making them safer for people and pets. Commercial operators also use them to clean rugs and upholstery. Natural carpet cleaners effectively eliminate pet odors, dust mites, spots, dirt, and grime. Safe products are green-certified by The Carpet and Rug Institute.
Home Construction
Each year, producing concrete releases tons of carbon emissions into the Earth's atmosphere. One reason is that processing the limestone needed involves heating it to 2,800 degrees Fahrenheit. Mining virgin sand and gravel for concrete depletes riverbeds, beaches, and land quarries.
Eco-friendly building contractors swap concrete for sustainable building materials. They can incorporate them into your cabinets, counters, floors, walls, insulation, and roof. You may be familiar with some products, such as reclaimed lumber, recycled glass, and re-purposed plastic. However, exciting options now in use may be new to you.
Straw Bales. Compressed straw forms interior walls. It can stand in for concrete, plaster, wood, fiberglass, stone, and the mineral rock gypsum. When sealed, straw bales are highly insulating.
Rammed Earth. Mechanical tampers compact soil inside wooden forms, creating strong exterior walls.
HempCrete. Hemp fibers are reinforced with lime, yielding blocks with the strength of concrete. Being lightweight, less energy is needed to transport them to home sites.
Bamboo. This woody grass is stronger than concrete and brick. Since it grows so rapidly, bamboo is an easily-renewed building resource. Most commercial bamboo comes from China, where it's cultivated without chemicals. Bamboo is used for house frames and floors.
Mycelium. Mushroom and fungus roots are trained to grow around pulverized straw in molds. The resultant lightweight, durable material is then cut into blocks.
Ferrock. This material is made from waste steel dust and recycled glass. When hardening, the iron within steel absorbs atmospheric carbon dioxide. Silica from glass further reinforces iron. The resultant product has more compressive strength than concrete. For this reason, ferrock is nicknamed "green cement" and "carbon dioxide sponge." Ferrock also resists cracking. It has more "flexural strength," the ability to withstand stress before bending and breaking. Ferrock saves steel dust and glass bottles from ending up in landfills. By trapping atmospheric carbon dioxide, less is available to create a warming greenhouse effect. Here you can learn more about why ferrock rocks!
AshCrete. This product consists of 97 percent recycled materials. One of them is fly ash, a residue of coal-burning power plants. Traditionally, most fly ash ends up in landfills. However, when mixed with lime and water, the resulting compound is a tough alternative to cement.
Carbon Concrete. This thermoplastic is made from a byproduct of oil refining. It's primarily used in flooring.
Housecleaning
A reputable housecleaning service employs well-trained, experienced, industry-certified technicians. They use state-of-the-art equipment that can handle large-scale, difficult jobs. Examples are cleaning your ductwork, scrubbing baseboards, and polishing windows.
A green cleaning service fosters a healthy home environment. You aren't exposed to toxic chemicals in the air or on surfaces. There's less risk of developing respiratory illness. Eco-friendly cleaners reduce smog-producing gases. Green-certified products contain benign, effective natural ingredients that are safe for people and pets.
When comparison shopping for a green cleaning contractor, look for proof that employees are bonded and insured. Trustworthy companies have extensive screening procedures, including criminal checks and drug testing. Ask for references from clients the companies serve. Also preferable is a 100 percent satisfaction guarantee.
Additionally, choose a company with green certification, such as that awarded by Green Seal. Products should be free of phosphates and phthalates. Vacuums should have HEPA filters and be endorsed by The Carpet and Rug Institute and American Lung Association. Housecleaning employees should also use dual-chamber buckets and microfiber cloths and mops.
The Green Bandwagon
Our world needs more eco-conscious people like you! Now you know even more about home services for green pest control, landscaping, carpet cleaning, construction, and housecleaning. Share your knowledge with neighbors, family, and friends. Get them on the bandwagon to keep greening efforts moving!
entries
90
comments
9
views
30,743