Spanish bullfighting fans witnessed the ultimate ring horror on Wednesday when matador Israel Lancho was gored. According to press reports,
Lancho
had a 25 centimeter-deep stomach wound that surgeons operated on. He's now said to be in serious condition.
Watch the video and see the photos (warning, this is graphic):
http://www.huffingto...l_n_208906.html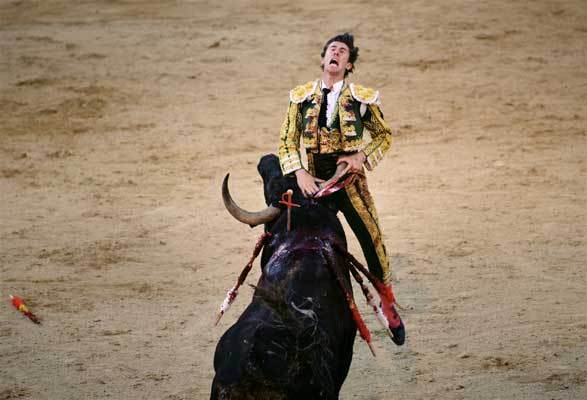 Payback time?